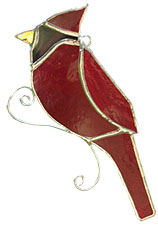 Cardinal
To the ones who search beyond the Cardinal's meaning, it is said to symbolize Beauty, Celebration, Health, Hope, Joy & Peace. For those who choose to hold the Cardinal dear, you are said to be a special type of person, always willing to care for those in need, energetic and rare. A cardinal can also be a representative of a loved one who has passed. When you see one, it means they are visiting you. They usually show up when you most need them or miss them. They also make an appearance during times of celebration as well as despair, as a sign they will always be with you.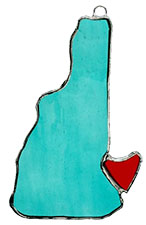 I Love New Hampshire
New Hampshire, a U.S. state in New England, is defined by its quaint towns and large expanses of wilderness. In the north, White Mountain National Forest is known for winter sports areas and Mt. Washington, the region's highest peak, with a cog railway to its summit. Also in the White Mountains are moose, black bears and part of the Appalachian Trail. Our state motto—Live free or die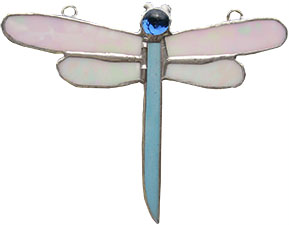 The Dragonfly
The Dragonfly is believed to bring happiness, new insights & new beginnings. They are said to be a symbol of change, happiness, harmony, peace, prosperity, strength & wisdom. The dragonfly, in almost every part of the world symbolizes change and change in the perspective of self realization; and the kind of change that has its source in mental and emotional maturity and the understanding of the deeper meaning of life.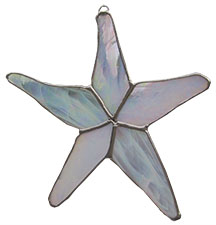 The Starfish
Starfish are symbolic of dream life; of blessings, clarity, empowerment and enlightenment; of favorable change, illumination; receiving or gaining insight. It is a message to intuitively take a look around as things are changing for very special reasons and to pay attention to connection with nature, connection with the animal kingdom. I believed being an Aquarius was the connection to being drawn to creating Stained Glass Starfish. I have found I also came across a strong shift in energy, 'moving' me towards creating things that give me a sense of gratitude and happiness, making my growth an incredible journey.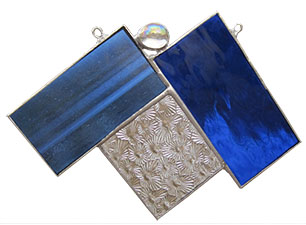 "The longer I live, the more beautiful life becomes." ~Frank Lloyd Wright I imagine my Stained Glass Abstracts give someone the ability to appreciate just that; something abstract. "Imagine you are inside a structure. It is wide and open with dramatic lighting pouring in through magnificently stained glass, yet somehow confined and intimate. Where are you? Not in the Notre Dame in France. Not in the Canterbury Cathedral in England. You're in Buffalo. In this New York home, guests can experience one of the masterpieces of the great American architect Franklin Lloyd Wright." ~Study.com